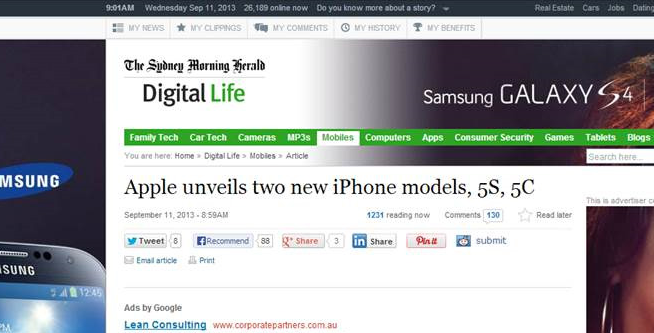 This page ranks #1 for searches on iPhone 5S…
Check out the Samsung media buy today…you can barely see the new iPhone!
http://www.smh.com.au/digital-life/mobiles/apple-unveils-two-new-iphone-models-5s-5c-20130911-2tit0.html
Leave a Comment
When I was eight years old I wanted to marry Tom Selleck. Now, I'm not too sure, I might write a novel instead. Also your Chrysalis Editor and cheese enthusiast.
Recent Comments