All posts by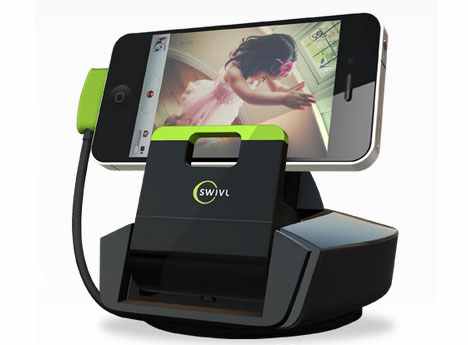 Meet your new camera crew, the iPhone Swivl.
It's an obedient device that tracks movement via sensor while your iPhone shoots smooth panning video. It tilts up and down and rotates a whole 360 degrees.
The Swivl knows who or what you want to film by tracking an
easy-to-wear and super compact 3-in-1 sensor. This triple duty gadget
acts as a sensor for movement, a microphone for crystal clear audio and a remote for fine-tuned Swivl control.
Simply place the sensor on your actor (your BFF, your pup, an RC Helicopter, even yourself) and watch the Swivl keep up!
Read More